Deck : Rules of the Road - 636/1025

« Previous Question
INLAND ONLY Two power-driven vessels are meeting in a narrow channel on the Great lakes as shown in illustration D029RR below. Vessel "A" is downbound with a following current. Vessel "B" should do which of the following?
A) Take action to permit safe passage
B) Initiate the maneuvering signals
C) Have the right of way
D) None of the above
loading answer...
Illustration D029RR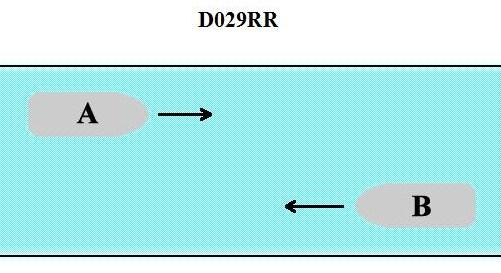 Comments
Easton
- 2022-06-03 06:48:06
Registered (5630)
I must say, I thought this was a pretty interesting read when it comes to this topic. Liked the material. . . . . Legal Shield Review
Easton
- 2022-06-03 06:45:21
Registered (5630)
Hello! I just wish to give an enormous thumbs up for the nice info you've got right here on this post. I will probably be coming back to your weblog for more soon! Legal Shield Review
Easton
- 2022-06-03 06:41:46
Registered (5630)
Thanks for the nice blog. It was very useful for me. I'm happy I found this blog. Thank you for sharing with us,I too always learn something new from your post. Legal Shield Review
Easton
- 2022-06-03 06:38:53
Registered (5630)
I like viewing web sites which comprehend the price of delivering the excellent useful resource free of charge. I truly adored reading your posting. Thank you! Legal Shield Review
Easton
- 2022-06-03 06:36:26
Registered (5630)
Your work is very good and I appreciate you and hopping for some more informative posts Legal Shield Review
Easton
- 2022-06-03 06:33:03
Registered (5630)
If you don"t mind proceed with this extraordinary work and I anticipate a greater amount of your magnificent blog entries Legal Shield Review
Easton
- 2022-06-03 06:29:02
Registered (5630)
I would like to thank you for the efforts you have made in writing this article. I am hoping the same best work from you in the future as well. In fact your creative writing abilities has inspired me to start my own Blog Engine blog now. Really the blogging is spreading its wings rapidly. Your write up is a fine example of it. Legal Shield Review
Easton
- 2022-06-03 06:23:29
Registered (5630)
Good to become visiting your weblog again, it has been months for me. Nicely this article that i've been waited for so long. I will need this post to total my assignment in the college, and it has exact same topic together with your write-up. Thanks, good share. Legal Shield Review
Easton
- 2022-06-03 03:57:21
Registered (5630)
You have done a great job. I will definitely dig it and personally recommend to my friends. I am confident they will be benefited from this site. Legal Shield Review
Easton
- 2022-06-03 03:50:28
Registered (5630)
This is a great post. I like this topic.This site has lots of advantage.I found many interesting things from this site. It helps me in many ways.Thanks for posting this again. Legal Shield Review